Audio Version Of They Grow Upon The Eyes Out Now!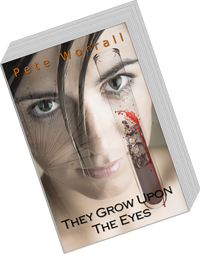 It was a long and overwhelming task to find someone to narrate They Grow Upon The Eyes but British born Atlanta resident, Mark Pitt, demonstrated a brilliant understanding of the source material. According to Pete, "His take on the characters is just wonderful and the way he expressed the eeriness of the book really gave me the creeps. After receiving 60 auditions, and after a 'speak off' with my family and friends, they all agreed that Mark was the guy for the project.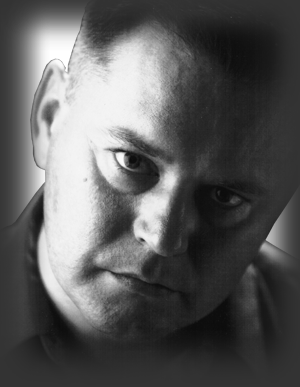 Mark Pitt is a British-American voice actor, based in Atlanta USA. He trained at the Royal Welsh College of Music and Drama and later at the University of Central England. Predominantly, Mark voices for American corporations; he has been heard on national cable networks in the USA including CNN Sports / Turner Network TV (The British Open, The Wimbledon Tennis Championships), as well as providing numerous sessions for Coca Cola, Yahoo.com, Johnson and Johnson and Rosetta Stone, among others. His stage work has included the Atlanta production of David Hare's "Amy's View" as well as leads in comedies such as "Don't Dress for Dinner", "Perfect Wedding" and "I Hate Hamlet". He gained his Equity card before graduating college, when he was employed in two productions by the BBC Radio Company, Cardiff. He is a contributor to Simon Dunmore's book "Actors' Yearbook" (Bloomsbury 2013). Mark is a qualified teacher, having taught and examined Drama at high school level in the UK. He is delighted to voice "They Grow Upon the Eyes" for Pete Worrall. Mark's web site is at ukvox.com.
To listen to demos of the audio book use the media player below.
You can purchase the audio book from Amazon
here
or
You can purchase the audio book from iTunes
here
More news