'They Grow Upon The Eyes' is a full length novel spawning two sequels, The Doom Of The Hollow and The Unforeseen Children Of Olive Shipley, to create 'The Eyes' trilogy. The story is about a group of strangers brought together to solve a seemingly unnatural mystery.

Influenced by such stories as 'Invasion Of The Body Snatchers' and 'The Day Of The Triffids', 'The Eyes Trilogy' is a chilling, mystery thriller.


Book one - They Grow Upon The Eyes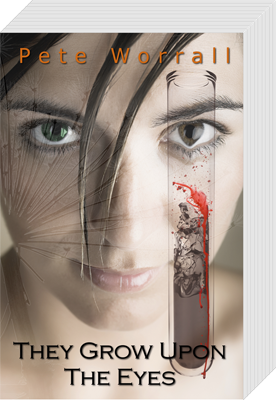 A struggling pharmaceutical company claim to have discovered a cure for asthma.

Inspector Isabelle Cannon's investigation into the death of two ghost hunters leads her to botanist, Scott Cattrall, who has discovered the Giant Hogweed plant is mutating.

Together they uncover a link between the dead ghost hunters, the Giant Hogweed and the rise of Asthma during the 20th Century. A link that takes them to the door of the struggling pharmaceutical company but it is a link that if not proven in time could have a devastating effect on Mankind.

Read extracts from 'They Grow Upon The Eyes' here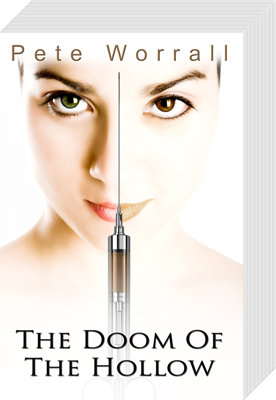 Book two - The Doom Of The Hollow

Robert Bell's daughter has a new imaginary friend, Mr. Noodle, but the deep monotone voice coming from the darkest corner of his garage suggest he might not be so imaginary. Sheila Doors has been murdered. During the autopsy, Tabatha Gray finds D.N.A of a man who died 65 years ago in the wounds on Door's neck.

Robert and Tabatha's search for the truth leads them to the Earth's darkest secret and Mankind's bleakest hour.

Together they try to unearth the mystery of The Hollow and discover why they grow upon The Eyes.

Read extracts from 'The Doom Of The Hollow' here



Book three - The Unforeseen Children Of Olive Shipley - Release date announced click here
for details.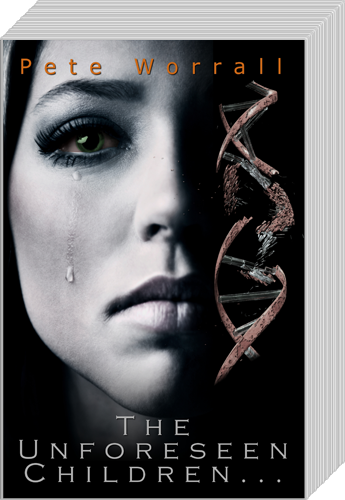 It is Britain's darkest hour and Isabelle Cannon knows John Bates is involved but she is too heartbroken to carry on. How widespread is the Hollow infestation? Can she guarantee her friend's safety if she stays? A devastated Isabelle faces a choice, continue her personal retribution or leave Britain to the Hollow.

December 3rd 1944, George Shipley meets Tils Richter and offers him a life outside the prisoner of war camp, The Feeder. After six years of being subject to experimentation he escapes and unleashes his anger on the unsuspecting Lowe family. His harrowing attack leaves one survivor, Olive.

Isaac 'Inch' Chamberlain is travelling back to Manchester from Sweden on 18th November, DOOMSDAY. The Hollow have come and the only safe haven for him, and the other passengers, is the airport's departure lounge. With only a security barrier between them and the Hollow, the question is, who will come to rescue them?

The Unforeseen Children Of Olive Shipley is the concluding book of The Eyes Trilogy.

Read extracts from 'The Unforeseen Children Of Olive Shipley' here